LOVE, TRUTH, PEACE, FREEDOM AND JUSTICE
The Prophet Noble Drew Ali and Marcus Garvey Connection
"…A people without the knowledge of their past history, origin and culture is like a tree without roots….."
Marcus Mosiah Garvey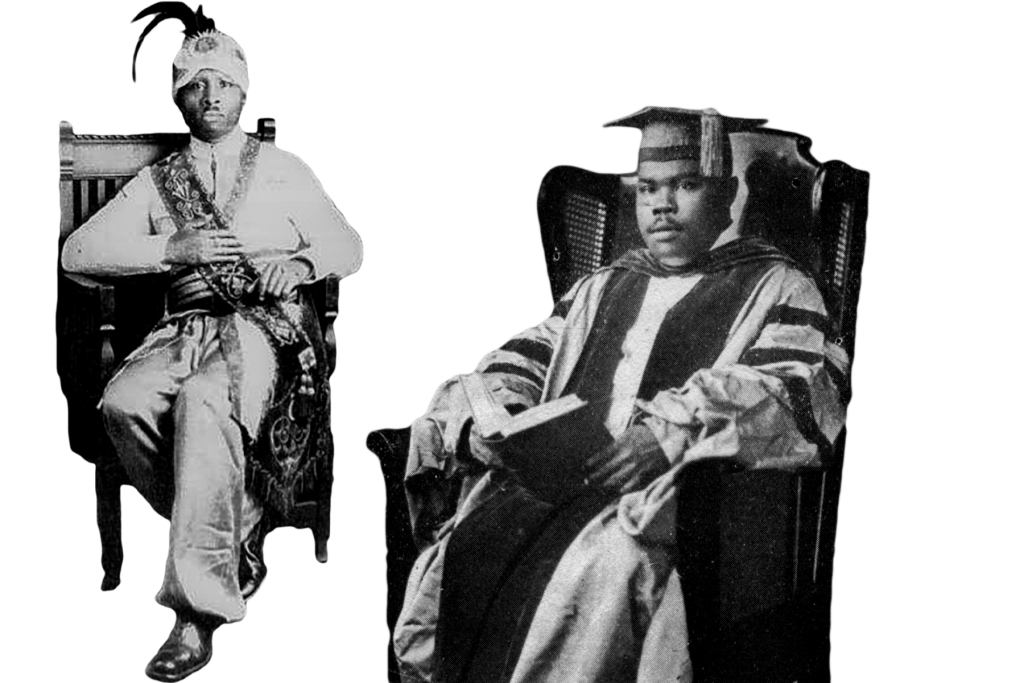 In the early 1900's, there were many mighty men and master teachers around.
Two of those great men were Prophet Noble Drew Ali (1886-1929) and Marcus Mosiah Garvey; Jr. (1887-1940).
By taking a look at the time period, it is clear to see that both these men clearly knew each other; and most likely they knew each other before they started their individual movements.
Prophet Noble Drew Ali started his Moorish movement in 1913. Marcus Garvey; Jr. started his movement in 1914. It is clear that Prophet Noble Drew Ali held Marcus Garvey in high regards because he allowed his name to be stated in the Holy Koran (Circle 7) of the MST of A. It reads in chapter 48 : 1-3:
"The last Prophet in these days is Noble Drew Ali, who was prepared divinely in due time by Allah to redeem men from their sinful ways; and to warn them of the great wrath which is sure to come upon the earth.
John the Baptist was the forerunner of Jesus in those days, to warn and stir up the nation and prepare them to receive the divine creed which was to be taught by Jesus.
In these modern days there came a forerunner of Jesus, who was divinely prepared by the great God-Allah and his name is Marcus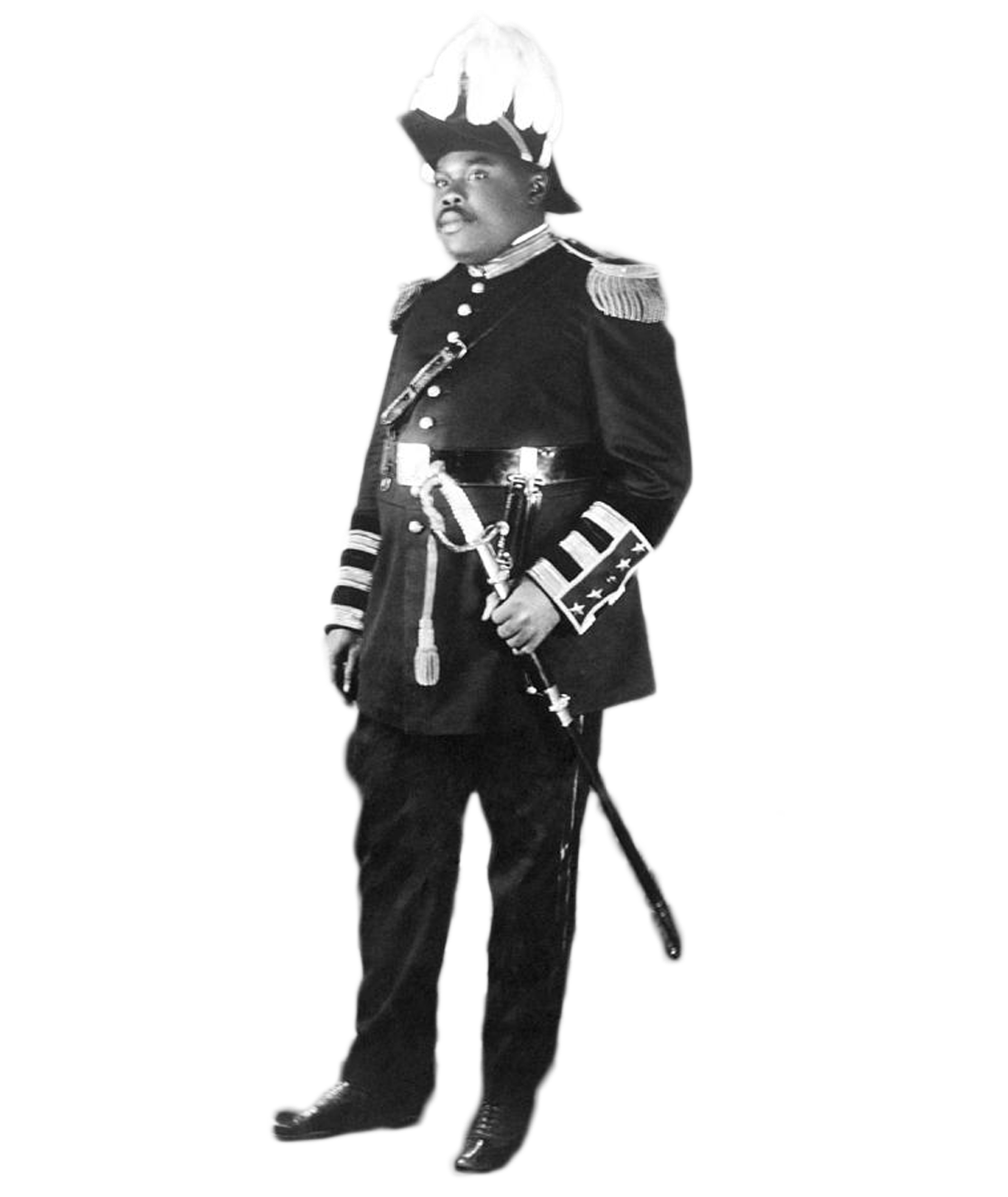 Garvey, who did teach and warn the nations of the earth to prepare to meet the coming Prophet; who was to bring the true and divine Creed of Islam, and his name is Noble Drew Ali who was prepared and sent to this earth by Allah, to teach the old time religion and the everlasting gospel to the sons of men.
"That every nation shall and must worship under their own vine and fig tree, and return to their own and be one with their Father God-Allah."
– chapter 48 Holy Koran of the MST of A
Today amongst Moorish Americans, Marcus Garvey is known as the forerunner of Prophet Noble Drew Ali.
Marcus Garvey was a Jamaican born publisher, journalist, entrepreneur, and orator. "In 1910 Garvey left Jamaica and began traveling throughout the Central American region. He lived in Costa Rica for several months, where he worked as a time-keeper on a banana plantation. He began work as editor for a daily newspaper titled La Nacionale in 1911. Later that year, he moved to Colon, Panama, where he edited a biweekly newspaper before returning to Jamaica in 1912. After years of working in the Caribbean, Garvey left Jamaica to live in London from 1912 to 1914, where he attended Birkbeck College taking classes in Law and Philosophy, worked for the African Times and Orient Review, published by Duse Mohamed Ali, and sometimes spoke at Hyde Park's Speakers' Corner. Garvey's philosophy was influenced by Booker T. Washington, Martin Delany, and Henry McNeal Turner.
It is said that Duse Mohamed Ali influence shaped Garvey's speeches, and led him to organize the Universal Negro Improvement Association (UNIA) in Jamaica in 1914 (Vincent, 1971). It has been suggested that the UNIA motto, "One God, One Aim, One Destiny", originated from Duse Mohamed Ali's Islamic influence on Garvey".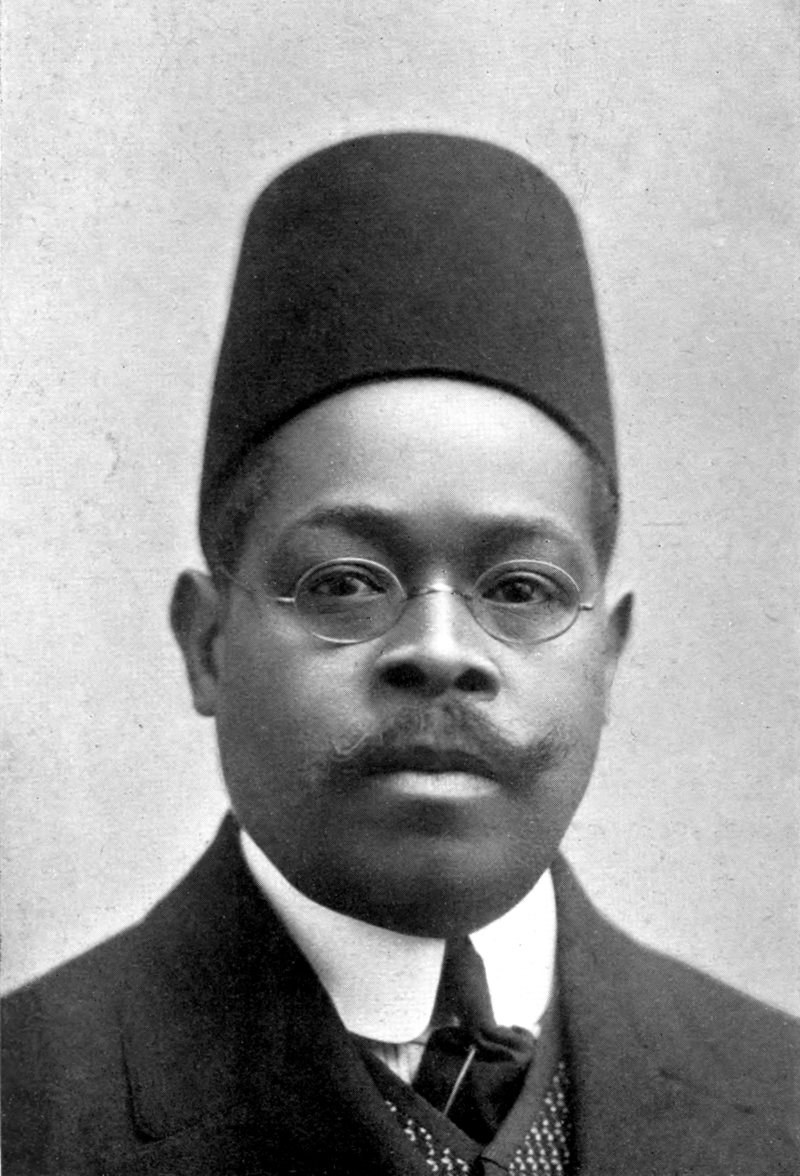 – Duse Mohamed Ali
Marcus Garvey appears to have learned many sciences, history and spiritual science from Duse Mohamed Ali; which would go well with The Independent United Order of Mechanic lessons he knew. The Independent United Order of Mechanics started in 1757 in England and spread to the United States, Central America, the Caribbean, the Netherlands, and Canada. The Mechanics are associated with Freemasonry because of the similarities with the degrees. Marcus Garvey then went on to establish many successful businesses. Between 1919 and 1927, Marcus Garvey was charged and jailed in between that time pertaining to alleged mail fraud.
In 1927, Prophet Noble Drew Ali went to visit Marcus Garvey in Federal prison.
– post card sent from Prophet Noble Drew Ali to his wife speaking about the visit .
A newspaper article speaks about Prophet Noble Drew Ali returning to Chicago and the visit with Marcus Garvey.
"Upon his release in November 1927, Garvey was deported via New Orleans to
Jamaica, where a large crowd met him at Orrett's Wharf in Kingston. Though the popularity of the UNIA diminished greatly following Garvey's expulsion, he nevertheless remained committed to his political ideals." We give honor to Marcus Garvey and his works that he produced dealing with rallying and gathering our people up to clean up themselves, do for self and expand economics. We can only imagine the mighty talks and conversation Prophet Noble Drew Ali had with Marcus Garvey.