LOVE, TRUTH, PEACE, FREEDOM AND JUSTICE
Dr. Mostafa Hefny, A Melanated Man From Africa Whose Status Became White In Law In America
islam
Source-CNN News Website, 1997 There was a documented story in the media about a melanated man from Africa who was classified and identified as "white" in law; its the story of Mostafa Hefny. Mostafa Hefny was an Egyptian immigrant who left Egypt (a North African country) and came to settle in America for good. He, like all immigrants "choose" to go through the naturalization citizenship process under the jurisdiction of the U.S. government; because to be part of any government permanently anywhere on this planet, you must be naturalized, which is the education process about the basic history, laws, constitutions and principles of the government. After Mostafa Hefny passed his naturalization exam, he was shocked when he saw on his documents that he was classified as "white".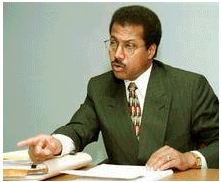 By not knowing law, he was confused as many melanated people in the Americas, known as Blacks, Afro Americans, African Americans, West Indians, etc today would be if they saw that on their documents. He then went to court to fight to get his status turned from "white" to "black", not knowing that he was going into the black, getting blacken or deeper into a chattel property or second class citizen status, where he would have minor "privileges", not full "rights"; no matter if you are dark or pale. Also by doing the naturalization process under the jurisdiction of the United States, he became a citizen with a small "c" (14th Amendment), which is different from a Citizen with a big "C" (Article 1, section 2, clause 2). Read the U.S. Constitution you will see the small "c" and big "C" in it. You can read the full Mostafa Hefny story here – Egyptian immigrant fights for black classification.
*2012 UPDATE ON THIS STORY*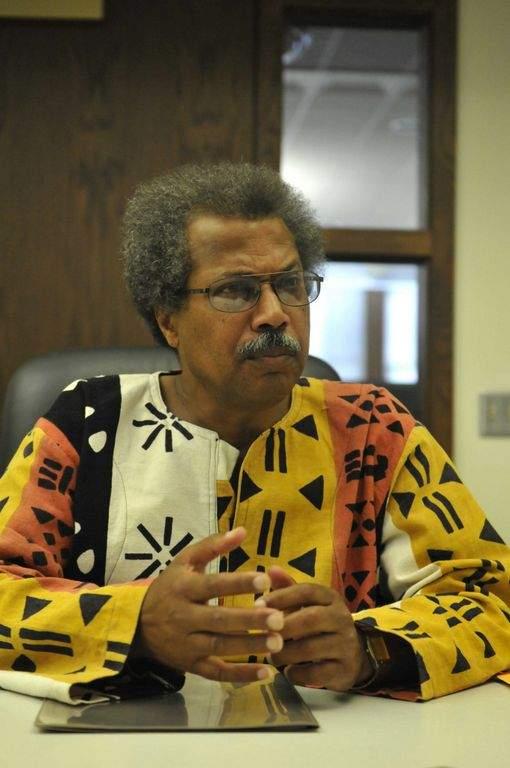 ( by Max Ortiz – The Detroit News).
Source-http://www.detroitnews.com posted on SEPTEMBER 4, 2012 AT 1:00 AM on the news website by ORALANDAR BRAND-WILLIAMS.
An Egyptian immigrant living in the city is renewing his decades-long struggle to have the federal government classify him as a black man. Mostafa Hefny has been trying to get the racial designation since the 1980s. Recently, he even wrote to President Barack Obama for help.
Brown-skinned with curly hair, Hefny, 61, said he is easily identifiable as a black man, but the U.S. government considers him "white." Born in Egypt, Hefny came to the United States in 1978. He said when he was admitted to the country, he was classified on government papers as a white person. "The government (interviewer) said, 'You are now white,'" Hefny said. Hefny said he is a Nubian, an ancient group of Egyptians considered more African than Arab, from the northern part of Sudan and the southern portion of Egypt.
According to Directive 15 for the federal Office of Management and Budget Standards for the Classification of Federal Data on Race and Ethnicity, a white person is defined as "a person having origins in any of the original peoples of Europe, North Africa or the Middle East."
He said he was persecuted and denied promotions because of his insistence that he is black Hefny also said he lost out on a university teaching position in the early 1990s at Wayne State University because it was a position designed for a minority, and he didn't qualify because he is classified as white.
He said he is not trying to capitalize. He said he just wants to be recognized as a black man. Since 1997, Hefny, a former educator, has fought to change the racial designation on his government forms.
"As a black man and as an African, I am proud of this heritage," said Hefny. "My classification as a white man takes away my black pride, my black heritage and my strong black identity."
Hefny said he has lost five jobs because of his battle to be classified as black. He is unemployed and gets help from his family.
In 1997, Hefny filed a lawsuit against the U.S. government to be classified as a black man. That case was dismissed. Hefny has reached out to Obama for help. "I need your help, .." Hefny tells Obama in a letter written June 29.
"As you can see in the enclosed photo, I am a black man. My complexion is darker than yours. I was born and raised in Africa (Egypt) and you were not, yet you are classified as Black and I am classified at White." Hefny has also reached out to the Justice Department and the United Nations.
He has taken his fight online, where an organization, The Association of Black Egyptian, Ethiopian, and Nubian Advocates, he co-founded has posted a petition – Justice for An Indigenous Egyptian Nubian in the U.S.